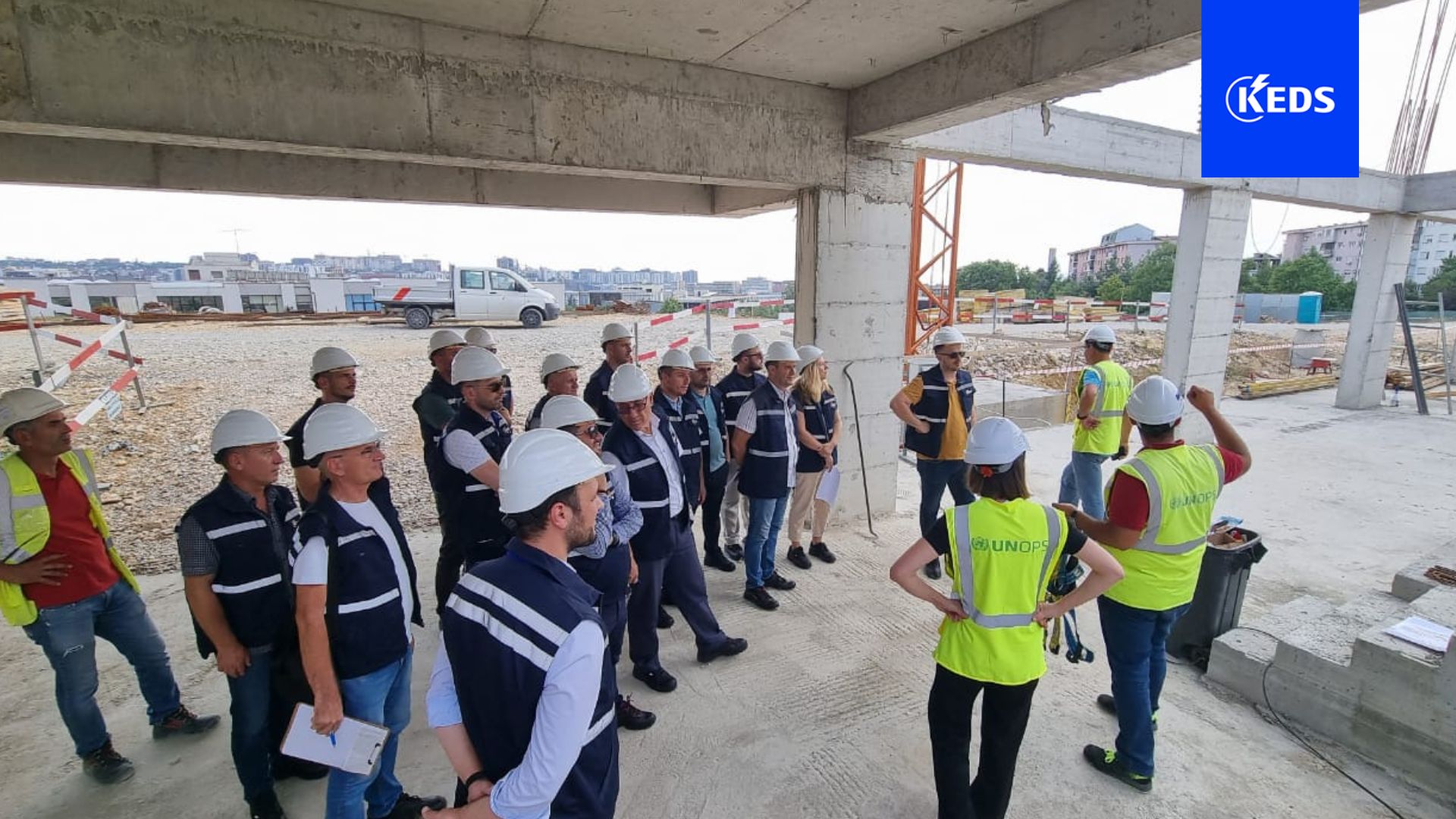 August 28, 2023
Field visit to the UNOPS workshop
Within the framework of the training for the Occupational Safety and Health Expert qualification, KEDS has carried out a field visit to the UNOPS workshop for the construction of the Faculty of Mathematical Sciences.
The participants took advantage of the opportunity to see the applied practices of UNOPS in terms of occupational safety and health, as well as the necessary requirements in the construction of the high-risk industry.
There, among other things, the safe organization of the workplace, work at heights, personal protective equipment, etc. were discussed. This visit was organized as part of the practical training for the module Specific OSH requirements for high-risk industries.
KEDS always remains committed and cooperative towards the advancement of the issue of the safety and health of employees.