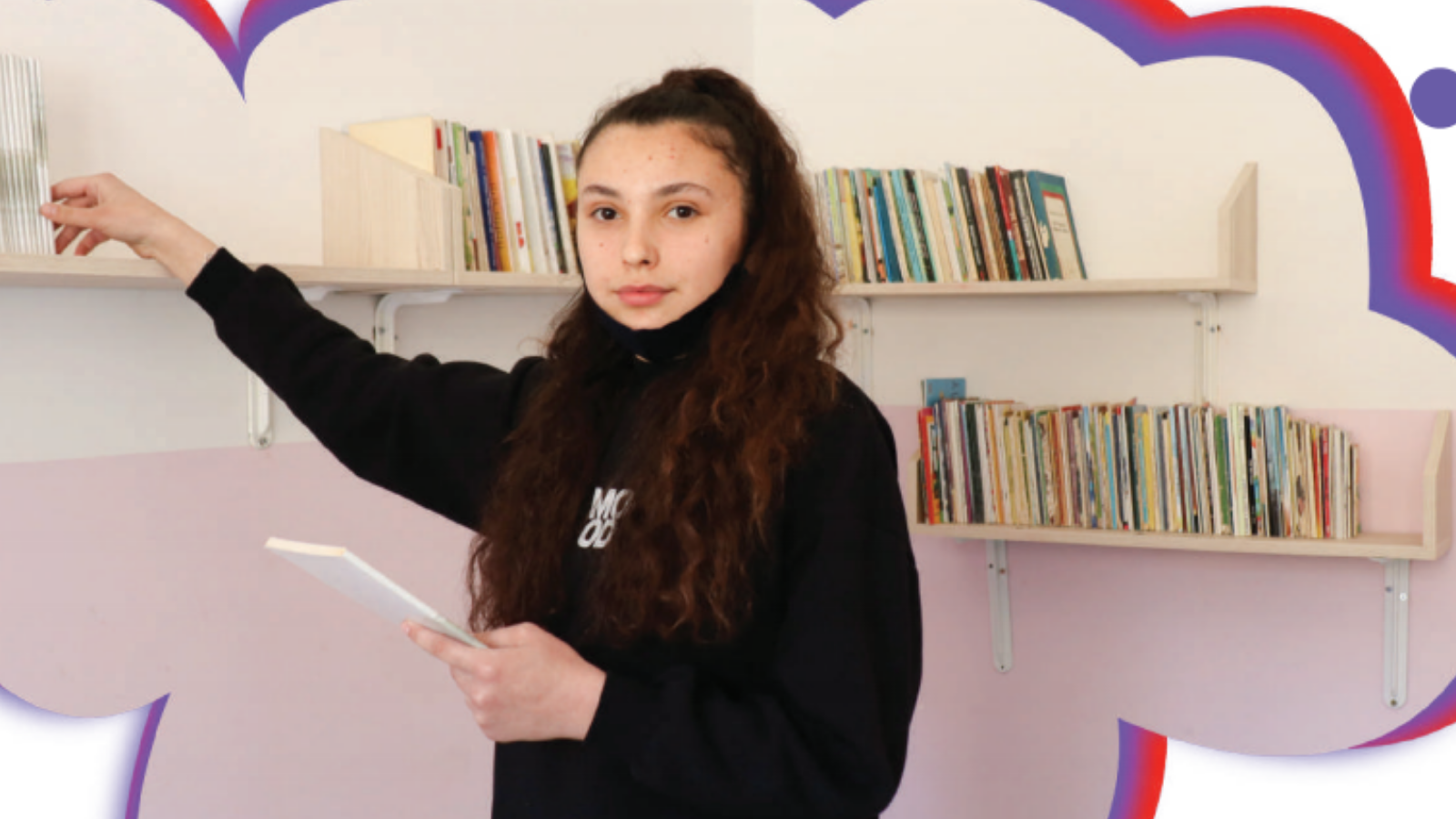 May 17, 2021
Effects of Social Responsibility activities
Since the beginning of operation in Kosovo, the contribution of KEDS ato the Kosovar society has never stopped. Among the many activities of this pillar are the projects in the educational process in Kosovo.
We returned to the Gymnasium "Vëllezërit Frashëri" in Deçan, where three years ago KEDS had donated 25 computers for the needs of 1000 students of the school. In the technology cabinet created then, we met Alketa, Shkodran and Time, students of this school, who were working on several school projects.
Students and school staff were now developing lessons by accessing many programs and keeping informed of the latest developments around the world.
For Alketa, a 12th grade student, nothing would have been possible without the help of computers, for which she cordially thanks KEDS for this donation.
Technology class is my favorite class, because I learn a lot of new things through the computer. Here we have learned Word, Excel, PowerPoint programs, these programs help us perform many tasks. Thus, through the Excel program, we have extracted many statistics related to the Covid 19 pandemic in our city, which has been a voluntary project where through graphs and tables we have extracted data on pandemic cases, concludes the student Alketa.
We are witnessing a successful work and we are very happy that now children are developing lessons a lot and not only in technology, but also in other subjects, thanks to the creation of this cabinet by KEDS in 2018.
Computers are functional and usable for many programs that students apply in everyday life, says Haki Hulaj, a teacher of Technology Sciences.
The professor recalls that before the donation from KEDS, the school had only one computer and counted about 1000 students and the access to it in the past was impossible.
The other student, Shkodran Kasumaj, thinks that this technology has helped them a lot during these three years.
The lessons we are developing with the help of computers are much more efficient and profitable in the curriculum. I believe that these experiences will help us a lot in the future during our studies, says Kasumaj.
The programs they have taught here for the XII grade student, Time Bajraktari, have been very useful for presentations in many subjects.
To be in step with the time, today, you must also have the advanced technology, and this we have thanks to KEDS. Our school is having new projects every day which are very profitable for us. One of them is the internship we are developing in the technology cabinet. Here we have started from scratch, we have learned everything in this cabinet, from the beginnings of technology to the present that this knowledge helps us a lot. The PowerPoint program has helped me a lot to make presentations at high levels in many other subjects, said Bajraktari.
We continued the road to SHFMU "Drenica" of Skenderaj, Morina branch. We came here almost three years after the creation of this library of books donated voluntarily by KEDS employees.
In the classroom near the library, the students of the 7th grade of this school were having the Albanian language class, commenting on the school lectures. Each of them had a book in hand taken from this library.
Blendi, a seventh grader is a regular at the library and this year alone he has read four books from this library. Blendi was reading Petro Marco's "Cave of Pirates" and is very happy to find these books in the school library and does not need to buy them.
Diellza is also happy, she has no problem finding books for school readings, but she also finds many other books that she likes very much.
We often come here with friends to browse other books, in addition to readings, especially the illustrated ones we like very much. We thank all those who donated these books , says Diellza Hoti, a school student.
In June 2018 KEDS had collected around 1000 books for the creation of libraries here in Morina and Reznik in Vushtrri and today we witnessed how much these books have helped students.
The director of the school, Gëzim Gashi, said that the students read books regularly, especially the school textbooks they had in the curriculum and did not need to buy them.
The library is regularly attended by students and they are very happy with the books they find here. Thanking you once again, I hope to continue with other projects, says Gashi.
These are not the only activities that KEDS and workers have done for schools. KEDS has also established 7 computer labs in 7 schools throughout Kosovo and will continue to help increase the quality of education.