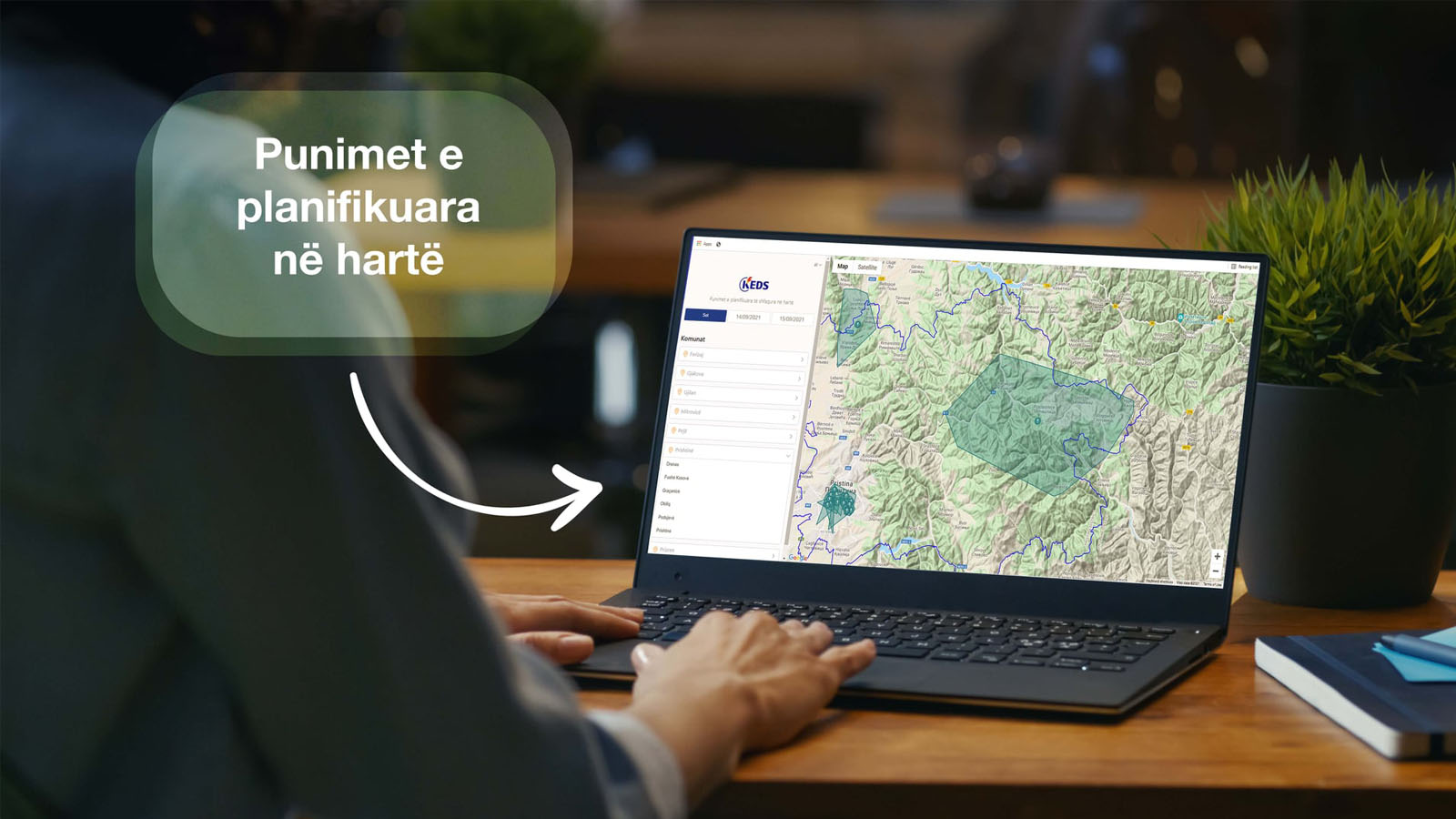 September 22, 2021
Real-time notifications on network works
The lack of electricity bothers all of us, but sometimes due to the planned works that KEDS carries out in the network, it is inevitable to keep it uninterrupted all the time.
The network work occur for various reasons, such as the conversion of lines from 10kV to 20kV, review of relay protections, network investment, system security, etc.
However, for a better organization of our work and to be sure that our power outage does not affect our daily activities, it is important to be informed about the schedule of these network works, before they happen.
Planned network works are updated on a daily basis, and you are usually informed 24-48 hours in advance.
To view the details of the planned works at any time you are interested in, click on the page Network works.
For easy access to works go to the Outage Map, also on this page, then select the city where you live, and information about your living area will appear immediately on the screen.
The eKesco application is also another way to be notified about network works.
Once you register your meter in the app, you will automatically receive notifications, whenever your residence is affected by the works.
For more detailed information about the works in your locality, watch the video below.