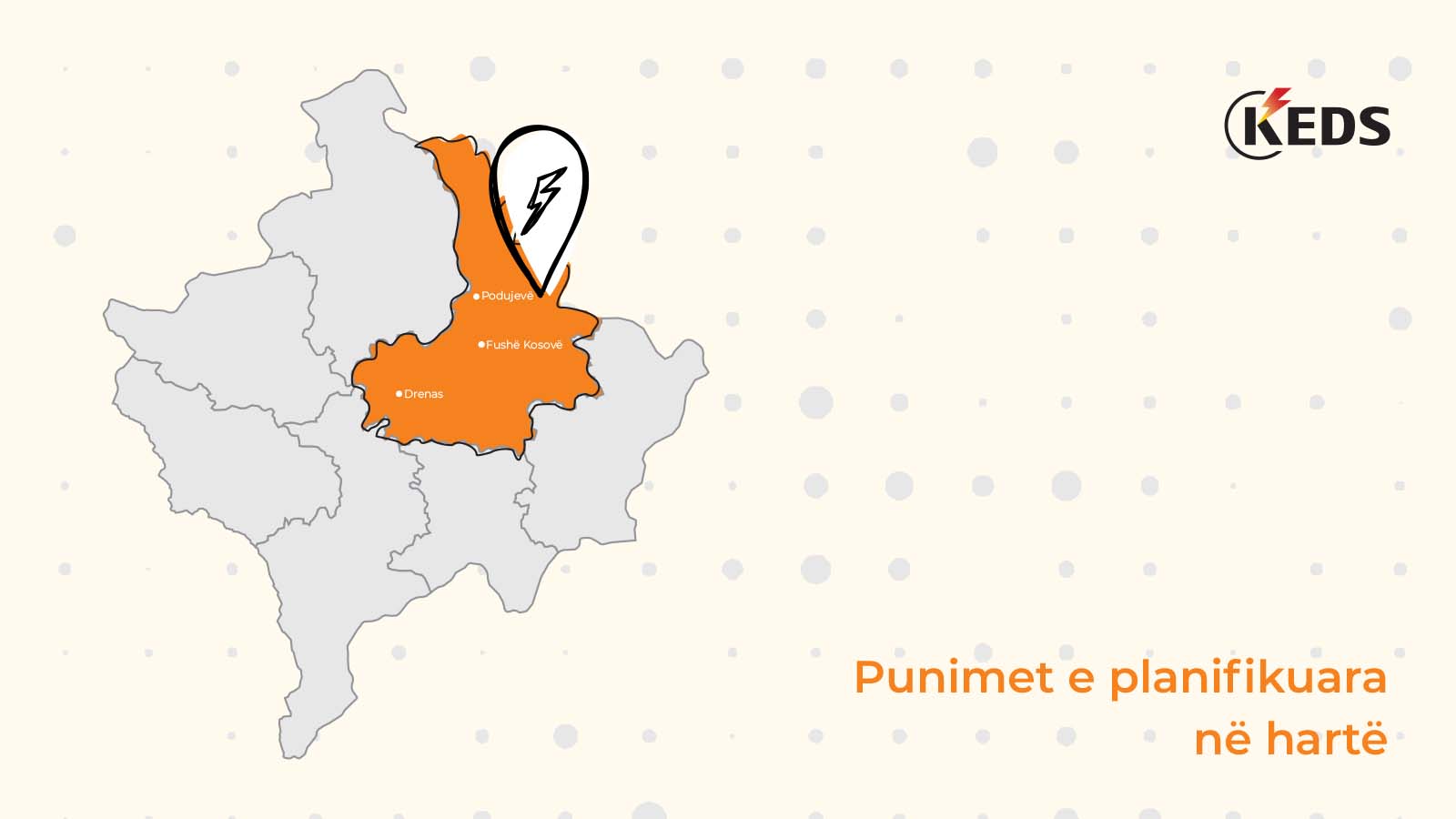 July 28, 2022
Planned outages due to intensive network maintenance
KEDS is upgrading and doing maintenance works in all lines of Medium Voltage in the Distribution Network. KEDS is analyzing one by one all the transmission lines and it is being intervened everywhere when needed.
These works are being done to increase the security of the electricity supply during the winter when there are strong winds. Revision is done annually with the objective to check whether the lines are in good condition.
Through the implementation of this plan, it is expected to reduce the number of outages in the network due to atmospheric factors and eventual overloads.
During the time of intervention in the feeders, the outages can last several hours, since a respective line must be completely revised, and this takes time. Since it is impossible to work under voltage due to safety reasons, then planned outages are necessary.
To keep up with the latest updates on planned outages, KEDS kindly asks consumers to visit the network's map and find out if their residences will be affected by the planned outages.