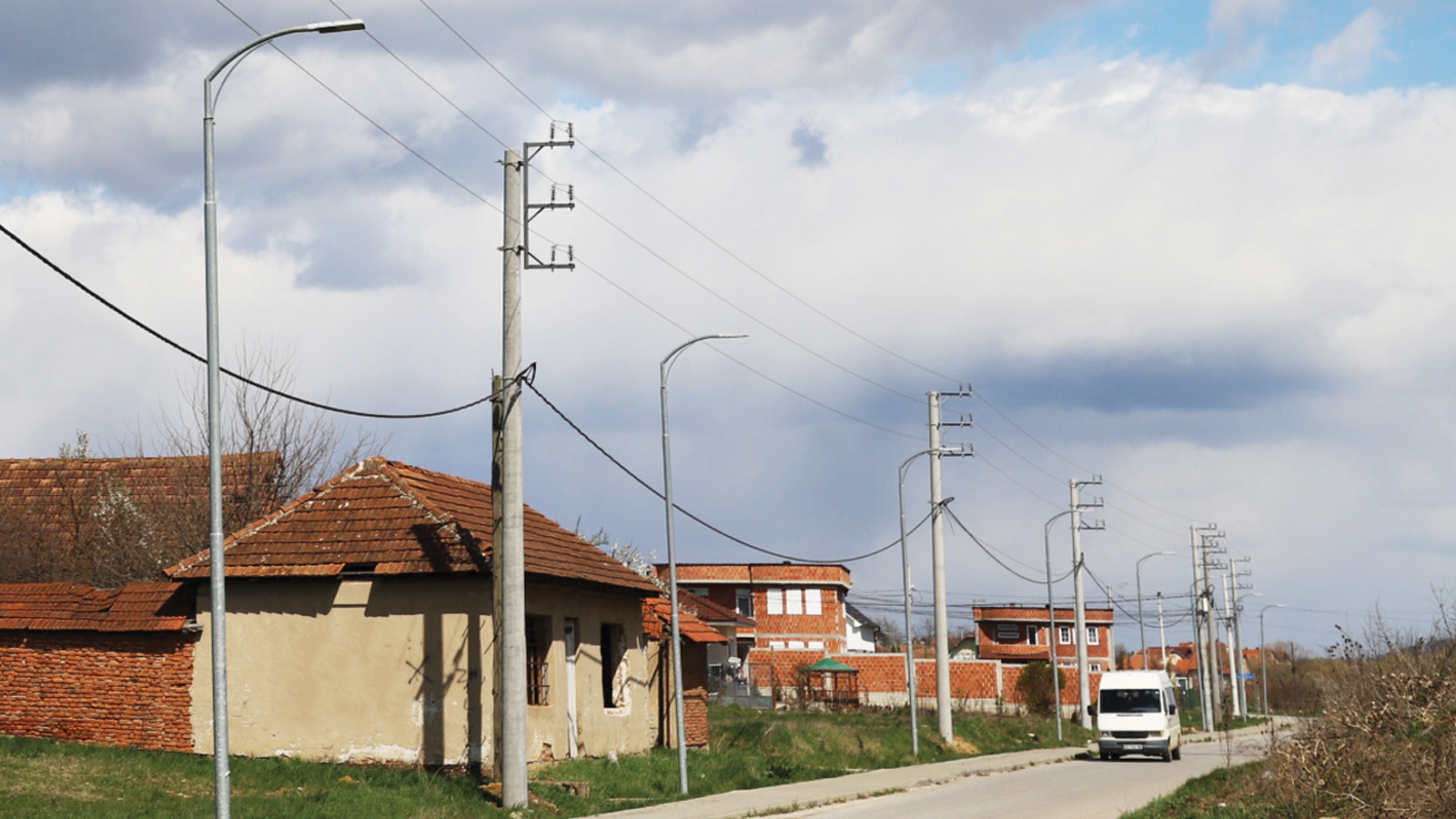 March 30, 2023
KEDS continues investments for more qualitative services in the network of Obiliq town
In the western part of the Municipality of Obiliq, there are more than 170 houses, which due to the investments of KEDS, already have a new network of both medium and low voltage. This investment made by the company and implemented by its own workers will bring a stable and sustainable supply to the consumers of this side of the municipality.
In this part of Obiliq, which lies next to the "Kosova B" Thermal Power Plant, have been installed 143 new poles, 650 kg of conductors, and about 10 thousand meters of cable, assets that will significantly improve the quality of electricity services. The Director of the Operations System at KEDS, Bujar Jupaj, said that such investments will enable qualitative services to our customers.
"Considering that KEDS has inherited an old electricity network, immediate investment actions have been taken in substations for the modernization and digitization of the network for the sole reason that consumers benefit from more efficient and better quality electricity services", he said.
Such KEDS investments are also continuing in other neighborhoods, villages, and cities of the territory of Kosovo following the investment plans and constructing the network with the most modern and latest technology infrastructure. KEDS is continuously committed to fulfilling the mission set ten years ago: To illuminate all of Kosovo with the most modern infrastructure.