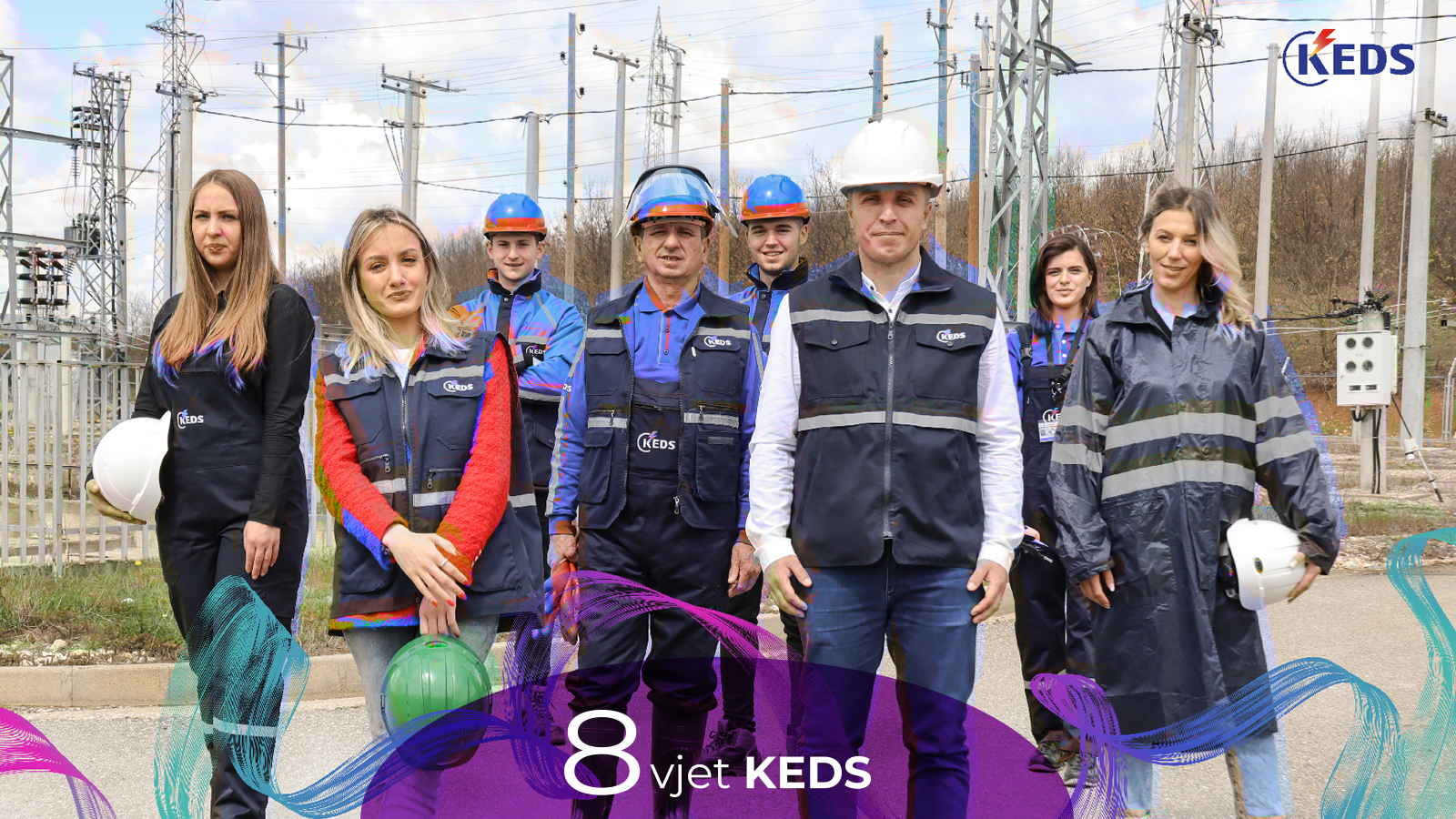 May 07, 2021
KEDS 8 years of operations
KEDS marks today the 8th anniversary of its operation. Over the years, the company has invested continiously in the network across the country. Over 170 million euros is the value of investments that have been made to date, which include over 1600 investment and network maintenance projects.
For these 8 years, KEDS has realized over 200 thousand new connections, has laid thousands of kilometers of underground and air cables and has installed over 100 thousand new poles.
In addition to these investments, KEDS over 8 years has developed and implemented dozens of innovative, modern and contemporary projects which have increased efficiency and have a direct impact on the customer. KEDS started the process of digitalization of the network in the first days of operation.
It started with the installation of digital meters, continued with the automation of meter reading through HandHeld devices while culminated with the digitalization of network operations, installing two advanced digital systems, SCADA from which network operations are performed remotely and KOSOVANET as a database for everything that happens in the distribution network.
Lately, KEDS successfully completed the digitalisation of a total of 69 medium voltage substations. This will enable the management of substations from the KEDS headquarters building, then will reduce the duration of outages, increase the speed of response to interventions, the accuracy and efficiency of field teams.
During these years, KEDS constantly stood by the workers, supporting and training them to be as prepared as possible. To increase the safety of workers while they operate in the field, KEDS equipped them with all the necessary safety equipment at work and at the same time built the Training Center according to international standards. This modern center has enabled work accidents to be halved by over 50% while the mission is "Zero accidents at work".
In addition to network investments, KEDS has stayed close to the community with projects in the field of social responsibility. Projects that are worth mentioning among the many projects implemented are the KEDS Academy project that is helping Kosovar youth in advancing theoretical, practical knowledge as well as in their preparation for the job market and the WomEn project, the company's commitment to support the empowerment of women in the workplace and in the community.
All these investments and the continuous support of KEDS for the community show the company's commitment to fulfilling its promises and determination to be close to each customer.
Browse our 8th anniversary leaflet here.