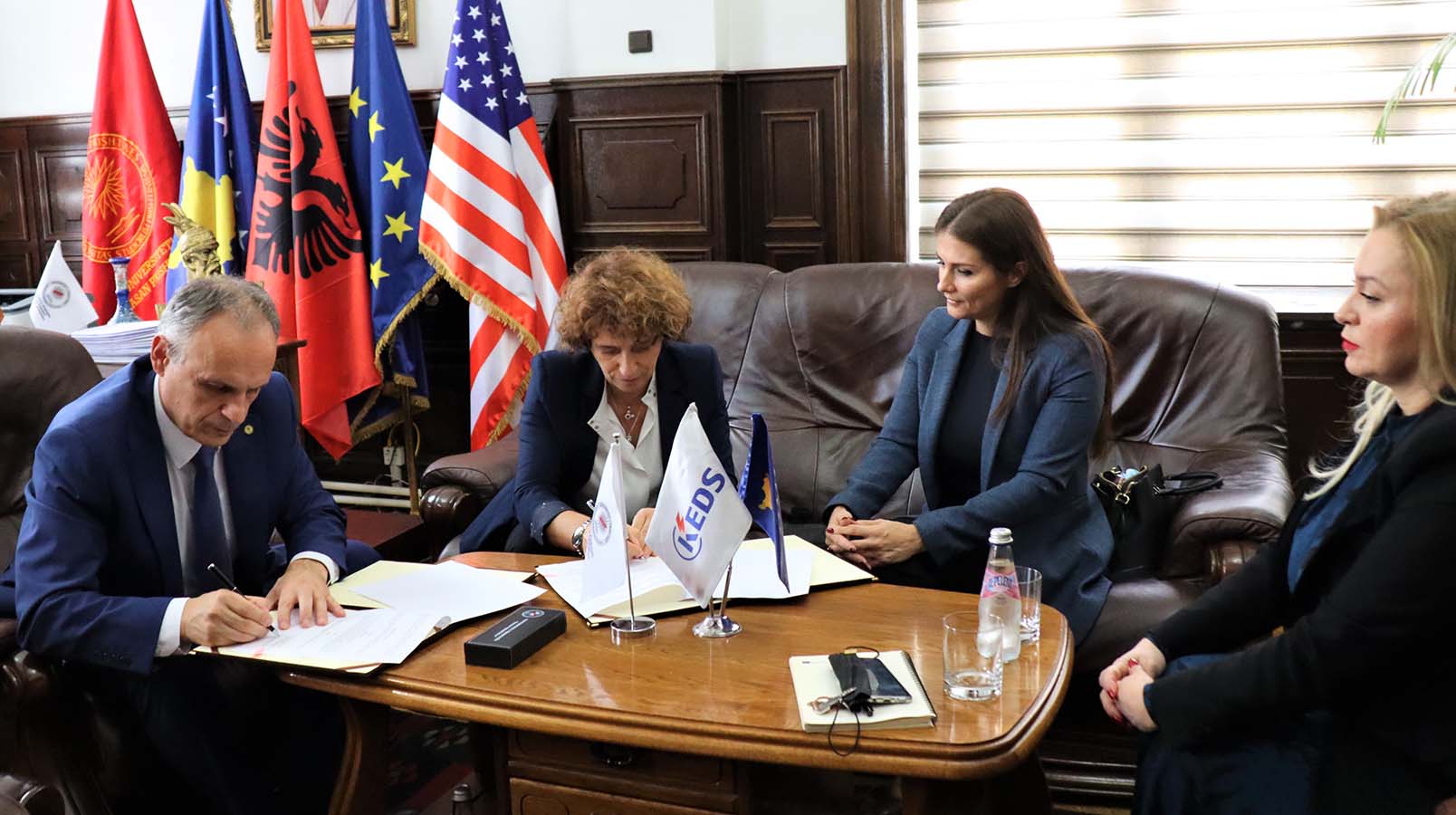 November 05, 2021
The KEDS program for professional development of students receives support from the University of Prishtina
For the ninth year in a row, KEDS and the University of Prishtina "Hasan Prishtina" sign a cooperation agreement, which paved the way for UP students to become part of the KEDS Academy program.
As in previous years, this year, students of various faculties of the University of Prishtina will be able to become part of one of the most prestigious programs in the country. An opportunity for professional development, where after the completion of the program, successful students will have the opportunity to be employed at KEDS.
Rector of the University of Prishtina, prof. dr. Naser Sahiti, who signed the agreement, expressed his gratitude for this opportunity that has been offered to students for nine years now, stressing that such a program is convincingly preparing students for the future.
"KEDS is doing an excellent job through the KEDS Academy program. Preparing our students with practical knowledge, in addition to the theoretical ones they already receive during their studies, certainly contributes to their professional preparation, making them ready for the labor market. And this, undoubtedly has given very encouraging results during these nine years of cooperation ", said Sahiti.
Meanwhile, the Director of Quality, Safety & Training of KEDS, Valbona Kadrijaj, emphasized that KEDS is very satisfied with the preparation of UP students, which undoubtedly reflects the work and high commitment of the academic staff of the University of Prishtina.
"Our cooperation with UP during these years has always been at the level. On the other hand, every year, we see that there is an increase in interest from UP students to become part of our program. "This cooperation is enabling us to select the best students, preparing them professionally for the labor market", she emphasized.
So far, more than 400 students and pupils have graduated from KEDS Academy and a significant number of them work at KEDS, while the program has also helped students in further advancement at home and abroad.