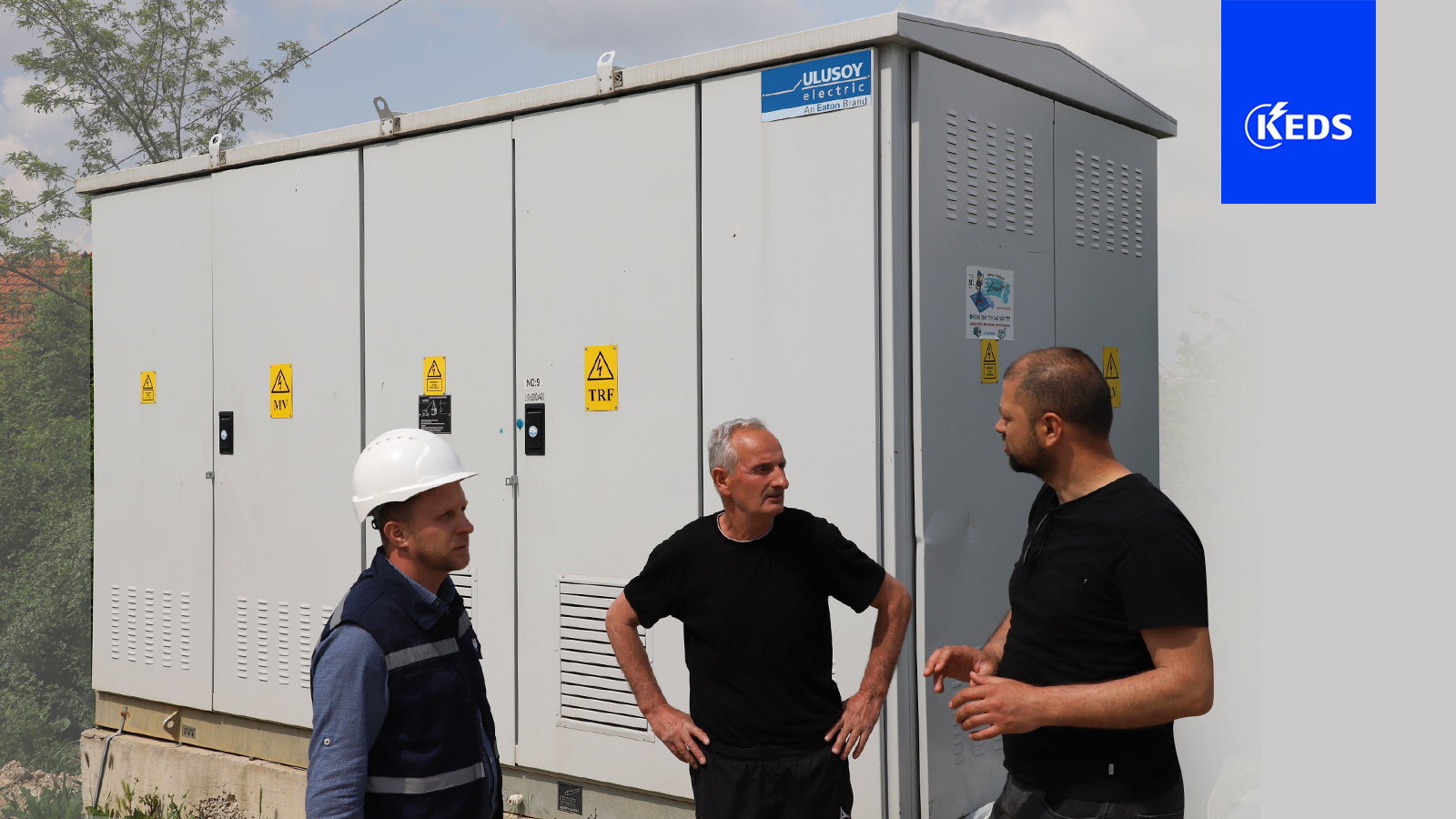 May 31, 2023
One more neighborhood of Pristina gets the new underground energy network
As part of the investment plan of the Department of Investments in KEDS, over 100 consumers of the Taslixhe neighborhood of Prishtina are connected to the new underground energy network.
This project, which started almost two years ago, is in the process of completion and captures an amount of over 100,000 euros. A transformer has already been installed, along with ground cabinets and underground cables, as well as other supporting elements.
Engineer Fatos Hasolli, leader for the supervision of Medium Voltage projects in the Department of Investments, expresses his satisfaction with the realization of modern projects that affect the improvement of sustainable supply for our customers.
"We are satisfied when our work affects the sustainable and qualitative improvement of energy supply, especially in those areas where the supply situation has been difficult, by carrying out modern projects with the extension of cables and the necessary underground infrastructure", he says. With the realization of this investment, our customers in this neighborhood are also happy, as they benefit from a completely new electrical network, which enables them to be supplied with safe and high-quality energy.

"I have been living in this neighborhood for twenty years! Sometimes it happened that the voltage was not higher than 105V. I am an electrician and I measured it by myself", says Ridvan Osmani, a resident of this neighborhood, thanking KEDS for the good work.

Milazim Hajrizi, a technical worker at the "Iliria" school, expresses his satisfaction with the new underground network, and thanks KEDS for this project, too.
"We thank KEDS for removing the poles and wires and providing us with a new underground network," he said. Within the investment plans of KEDS, the aerial networks have already been eliminated in the main centers of the country, being replaced by underground ones.

Currently, throughout Kosovo, KEDS is realizing over 250 different capital projects.