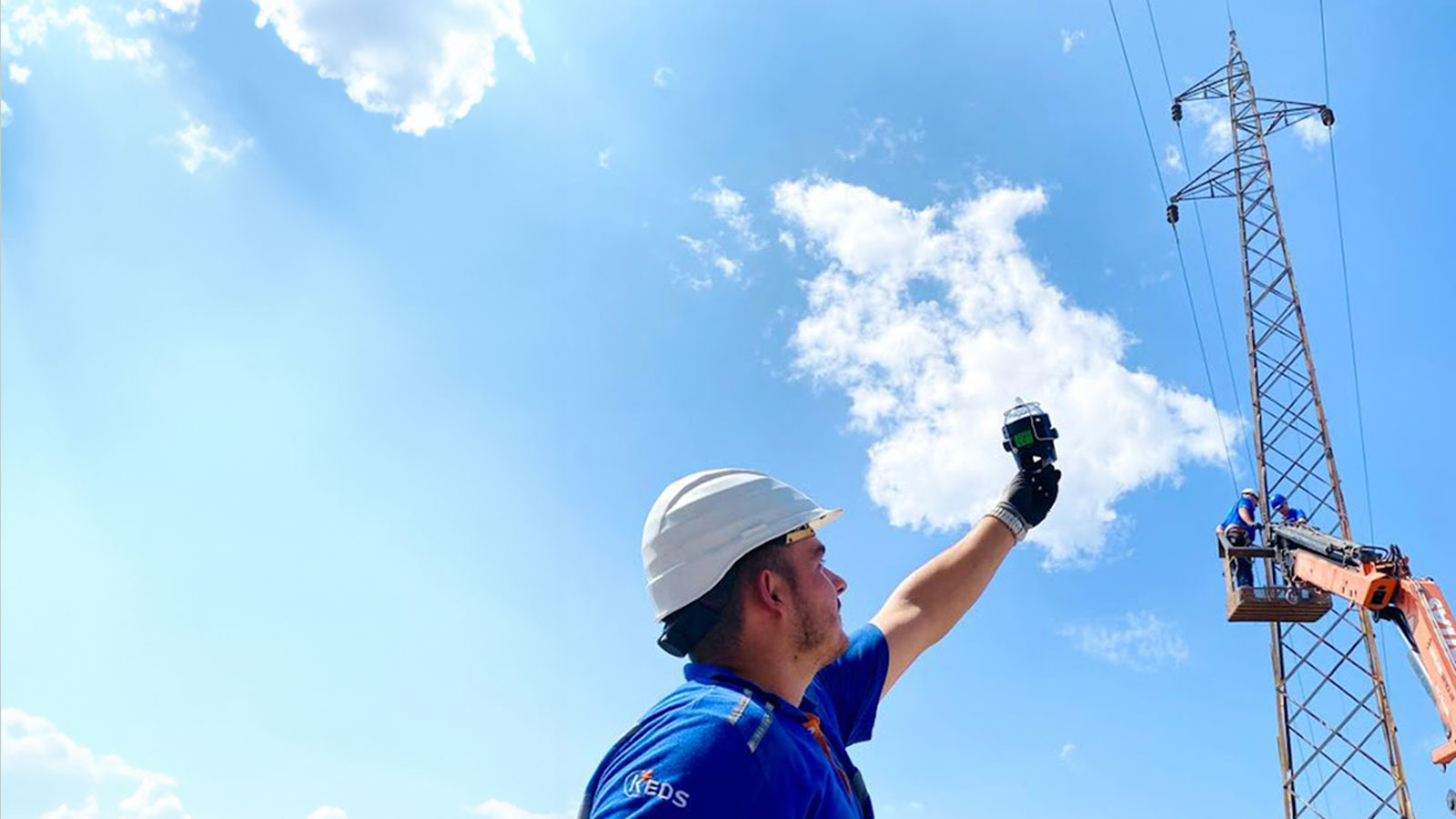 November 20, 2023
KEDS installs digital equipment that reduce outage restoration time in half
KEDS' commitment to improving the efficiency of services in the distribution network has not stopped. Over the past two months, the company has successfully installed 11 Fault Indicator Detectors, known as FIDs.
After the evaluation of the energy experts in the company, these detectors, as important assets of the distribution system, have been installed on the 35kV lines through the most critical points of the network in different regions of Kosovo, such as in Pristina, in Ferizaj, in Pejë, in Gjilan and Gjakova. While the first detectors in the company were first installed on the 35 kV overhead line Prizren 1 - Zhur in 2021.
These devices meet the highest and most advanced technological-digital standards for advanced monitoring of the distribution network, immediately identifying and reporting breakdowns or anomalies in the network.
The installed detectors are placed in a strategic position along the line in such a way as to inform the field teams in which part of the line the breakdown occurred: in front of or behind the location where the detectors are installed.
By operating in this way, these detectors cut the time of searching for a network fault in half, so that field teams are correctly directed to the area of the fault. These digital devices are monitored remotely from the Control Center in real-time through the SCADA system.
The installation of these detectors, in addition to helping to significantly reduce the duration of power outages in the event of a breakdown, together with them in quickly finding the breakdown, also increases the reliability and security of the network, ensures proactive maintenance, quick decision-making based on the data provided and complete operational efficiency.
This project, together with many other projects that are being implemented all over Kosovo constantly, improves the safety, reliability, and efficiency of the distribution network, in order to meet the needs of consumers by offering them a stable supply of electricity.
The commitment of KEDS to improve the quality of service will continue in the near future when the installation of FIDs is expected in the 10-20kV lines as well.