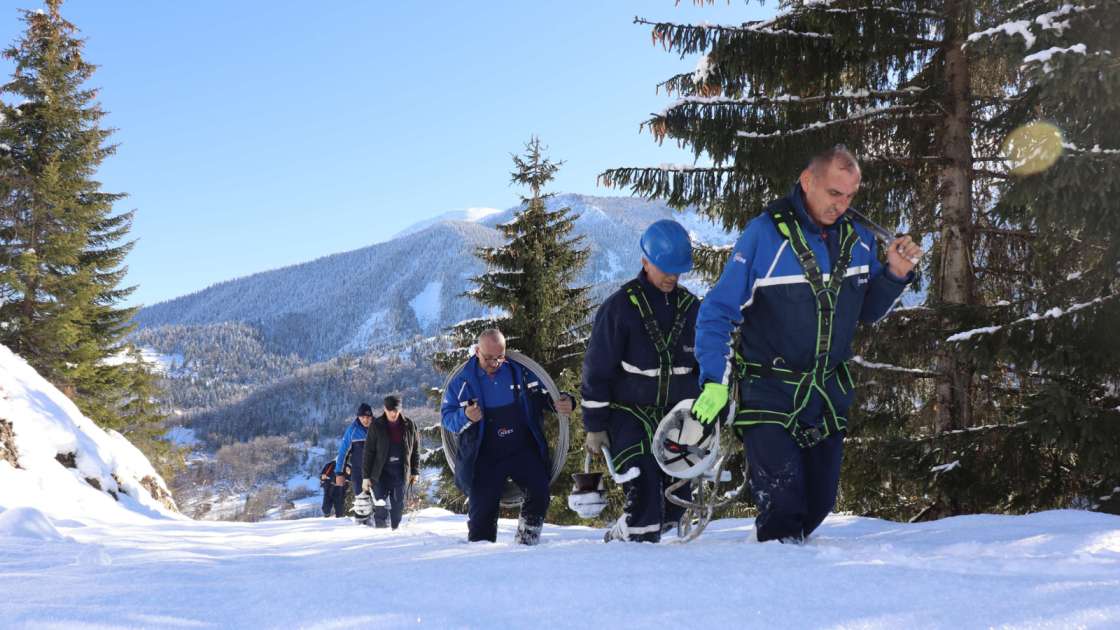 December 28, 2020
KEDS' field workers in challenging terrains
The commitment of our field workers with their maximum efforts to repair breakdowns in quite challenging locations and atmospheric conditions which are hindering the intervention, is to be appreciated from every one of us. Being on the front line, they are our heroes, who always make sure customers have constant electricity supply.
Network breakdowns occur sometimes and are not always easily repairable. Sometimes they take hours to find the locations and then fix the issues. Our field workers, without fear, challenge the heights by climbing tens of meters above the ground, to work on electricity iron poles.
For someone who fears heights, this may seem quite difficult and stressful, but this is a common task for our teams, a task they are used to already.
Certainly, KEDS has always taken care of its workers safety, by training them professionally at the KEDS Training Center and offering them all the equipment they need, to be able to finish the climbing process on the poles and further work successfully.