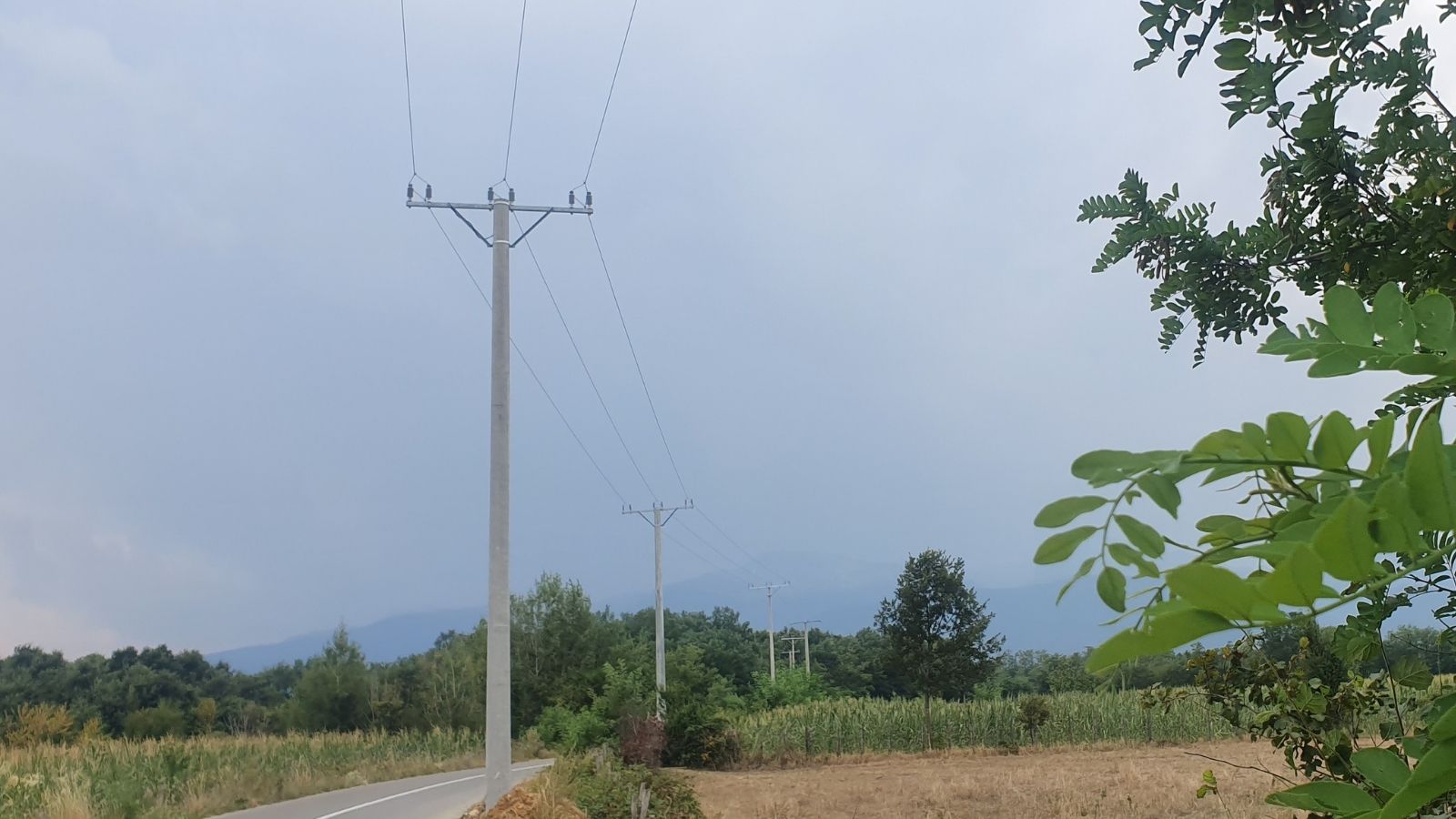 September 07, 2021
The problem with electricity is solved for over five thousand inhabitants in Deçan
A beautiful view full of green scenery is complemented these days by white concrete poles, leaving the Deçan-Gjakova road, to its left, in Irzniq. The village near Deçan, lies on the plain, in front of the Cursed Mountains. While the transmission line meanders along the road from the plain, towards the mountains, which begin to point to Ratish.
The one known as the Lumëbardhi transmitter, in its almost five kilometers has been completely renovated, the poles have been replaced, as well as the conductors and accompanying equipment. There, everything is already new.
This feeder for decades had significant problems in electricity supply, as it was affected by atmospheric factors, especially during the winter in mountainous areas. But now everything is overcome. About five thousand inhabitants will enter the winter with one less worry, which was lasting for almost half a century.
Asllan Hasani, the first of village Ratish, thanks KEDS for this investment. "This is a vital project for us. The new network is making us immensely happy, as we have faced many vicissitudes. For 40 years, I constantly had to be on the alert for any surprises in the electricity grid. Now is the time for me to retire," says Hasani.
He did not hide the joy he felt about this investment. "We are really being relieved of a heavy burden. Life, especially during the winter, is very difficult in these parts due to the mountainous terrain. But, this new infrastructure makes it much easier for us ", adds Hasani.
The Lumbardh feeder was the most problematic in the Municipality of Deçan. Seeing this inherited condition, KEDS through its Maintenance teams had done the project and started the realization during the summer. This project has been finalized these days and is estimated to overcome the problems for a long time.
Only this year KEDS is investing in dozens of localities, in order for the electricity grid to be as modern as possible and to meet the growing demand for electricity and to be affected as little as possible by atmospheric factors.
So far, during the eight years of operation, KEDS has implemented over 1500 projects, from which hundreds of thousands of customers have benefited.