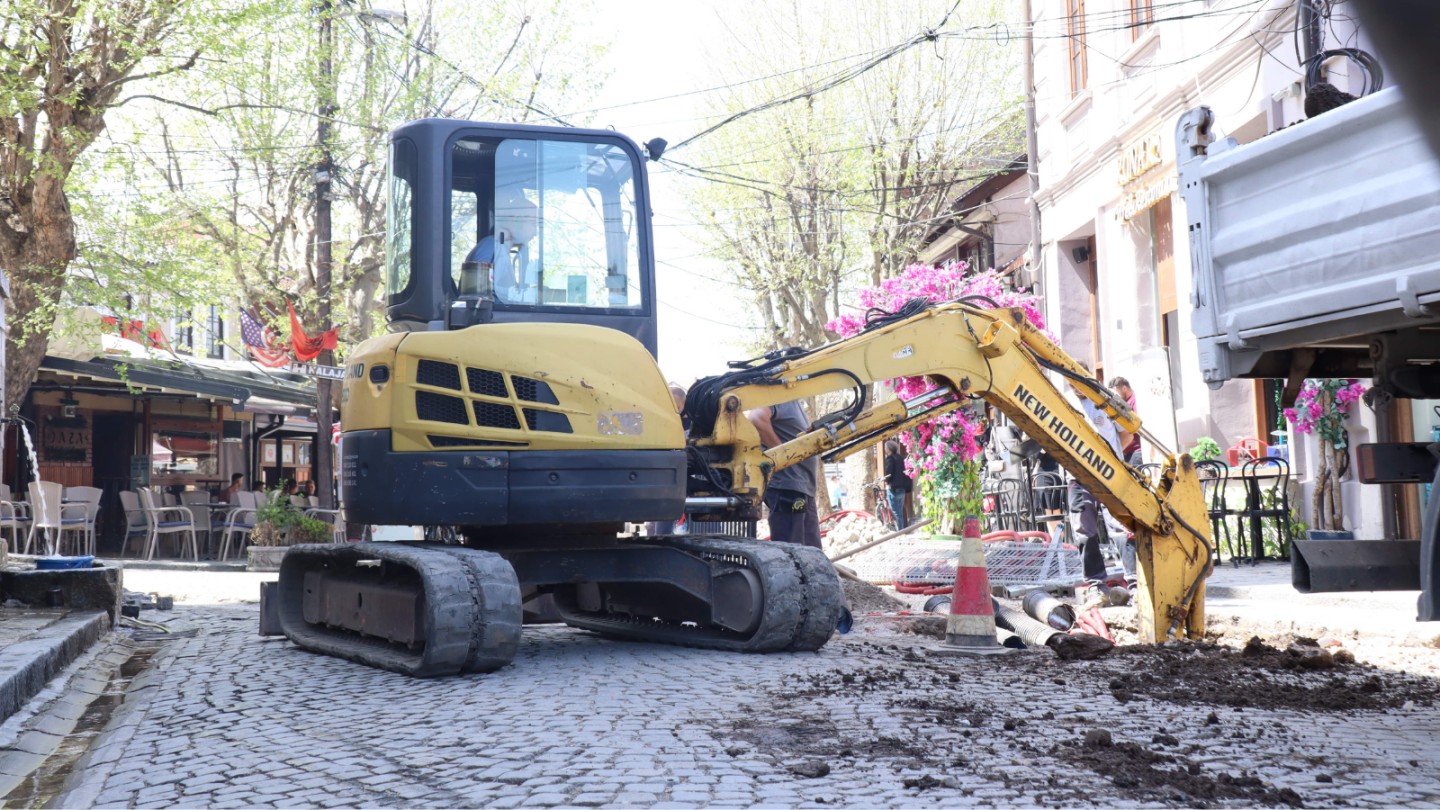 May 06, 2021
The historic city of Prizren with underground electricity network
KEDS is implementing a major project in the historic center of the Prizren city. There, the entire electrical grid is being laid underground.
This will enable the old city of Prizren to regain its deserved appearance, as dozens of poles will be removed finally there, along with all cables, including those of operators.
In addition to the center, the investment plan envisages that the roads around the tourist area to the Castle be made with new underground energy infrastructure.
The value of this investment, which reaches about 600 thousand euros, in addition to the introduction of underground cables, includes the installation of complete new facilities in two substations that will supply these areas.
Through these investments, capacity building will be enabled which will provide security in a stable and quality supply to customers.
The investments are welcomed in the center of the city, says the mayor of municipality of Prizren, Mytaher Haskuka.
These works that are being carried out in the historic center of Prizren by KEDS are very important and they will create an even more beautiful view of our city, he said.
Meanwhile, the Director for Investments in KEDS, Hasan Oz emphasizes that this is just the beginning of large investments in the network in Prizren. "We believe that all historic sites in Kosovo should have a renewed network and now is the time for the Shadervan of Prizren. "This is the first step of large investments in Prizren that will continue in the coming years," said Oz.
KEDS investments in the underground network are continuing with high intensity in other centers of Kosovo, where within a short time in the future, it is expected that all cities' centers will benefit from such investments.