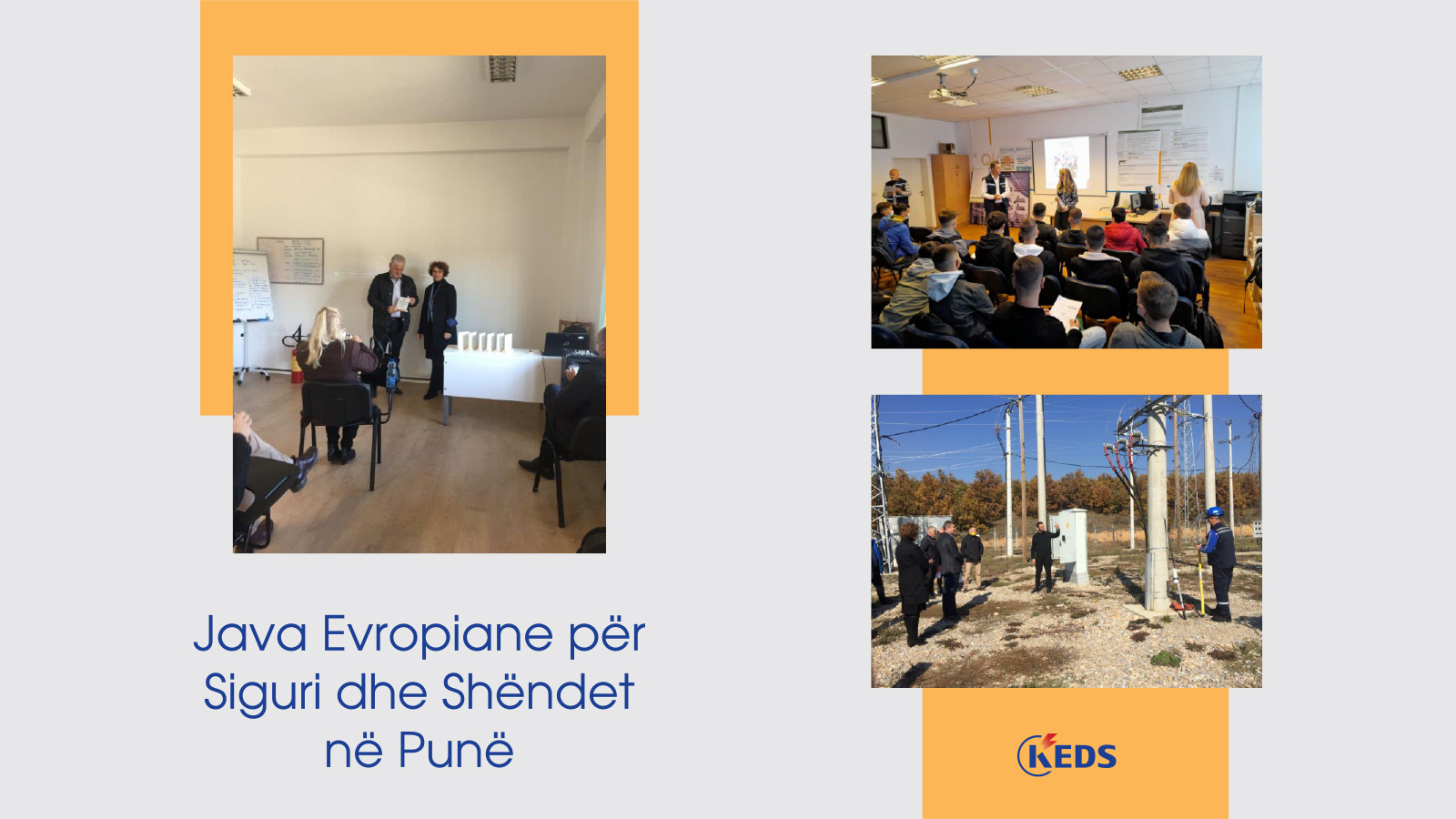 October 29, 2021
KEDS marks European Week for safety and health at work
KEDS has organized various activities throughout the week, to mark European Week for safety and health at work. We have demonstrated some of the best practices of safe field work through videos.
Among the safety videos that appeared were:
Practice of climbing on construction, wood and concrete poles, verification of the presence of voltage in the transformer as well as safety at work during earthing of medium voltage lines.
Also in the Training Center we hosted an informative meeting with representatives from the Labor Inspectorate, where the achievements of the company in the field of European Week for safety and health at work were presented.
Informative presentations were also held in some technical schools in Kosovo.
The pupils were informed more about the personal protective equipment that our workers use in the field, other preventive measures that we apply as a company and the importance of their use about the maneuvers that take place in the field.
KEDS continues to be a leader in terms of occupational safety and health.