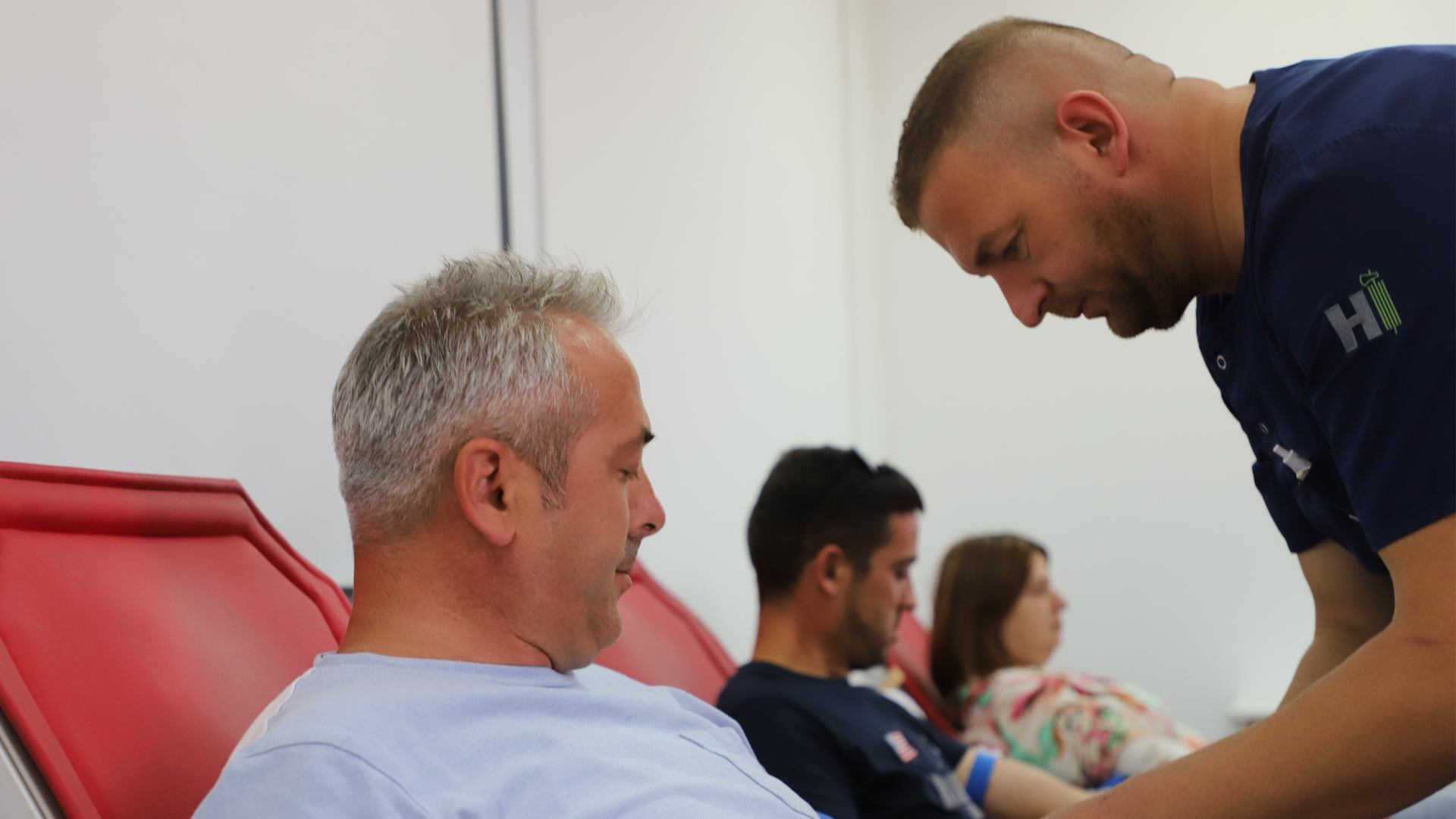 June 28, 2022
KEDS & KESCO continue the tradition of blood donation
Following the annual tradition, KEDS and KESCO employees have donated blood today, coming to the aid of all patients who need it urgently. Since this body fluid cannot be produced in the pharmaceutical industry, its only source is a voluntary donation.
The different blood groups and the large number of donors in KEDS & KESCO are helping the Kosovo National Center for Blood Transfusion in Prishtina, to collect a sufficient amount of blood for some time.
One of the blood donors today, was also the Executive Director of KEDS, Mr. Alpin Dogan, who said that the company he runs will always be an open door for such voluntary activities.
"I am happy that this annual activity, not counting the last two years that due to the pandemic had to be canceled, is constantly receiving attention from our colleagues in the company. Volunteering in any form is always good for the community, but blood donation remains the most special because we are helping someone in need, and moreover, we are saving lives", he said.
Meanwhile, Islam Gashi, a firefighter at KEDS, donated blood for the 45th time today. He said he has been a regular blood donor for 23 years.
"Today is my 45th time donating blood voluntarily because I want to save lives and help those in need. I am very happy that there is a big interest of my colleagues to carry out this initiative", he said.
Ganimete Avdiu, Marketing Officer at the Kosovo National Center for Blood Transfusion in Prishtina, expressed her gratitude to the employees of KEDS & KESCO, who joined today's action.
"As we have organized every year at KEDS & KESCO, today we are together with blood donation volunteers to help all patients in need. Thank you to all KEDS & KESCO employees, who always respond positively to such actions. I also invite all goodwill donors who enjoy full health, to join us in all centers for blood donation ", she concluded.
KEDS is constantly close to the community with various activities, therefore our support for those who need blood will also continue in the future.