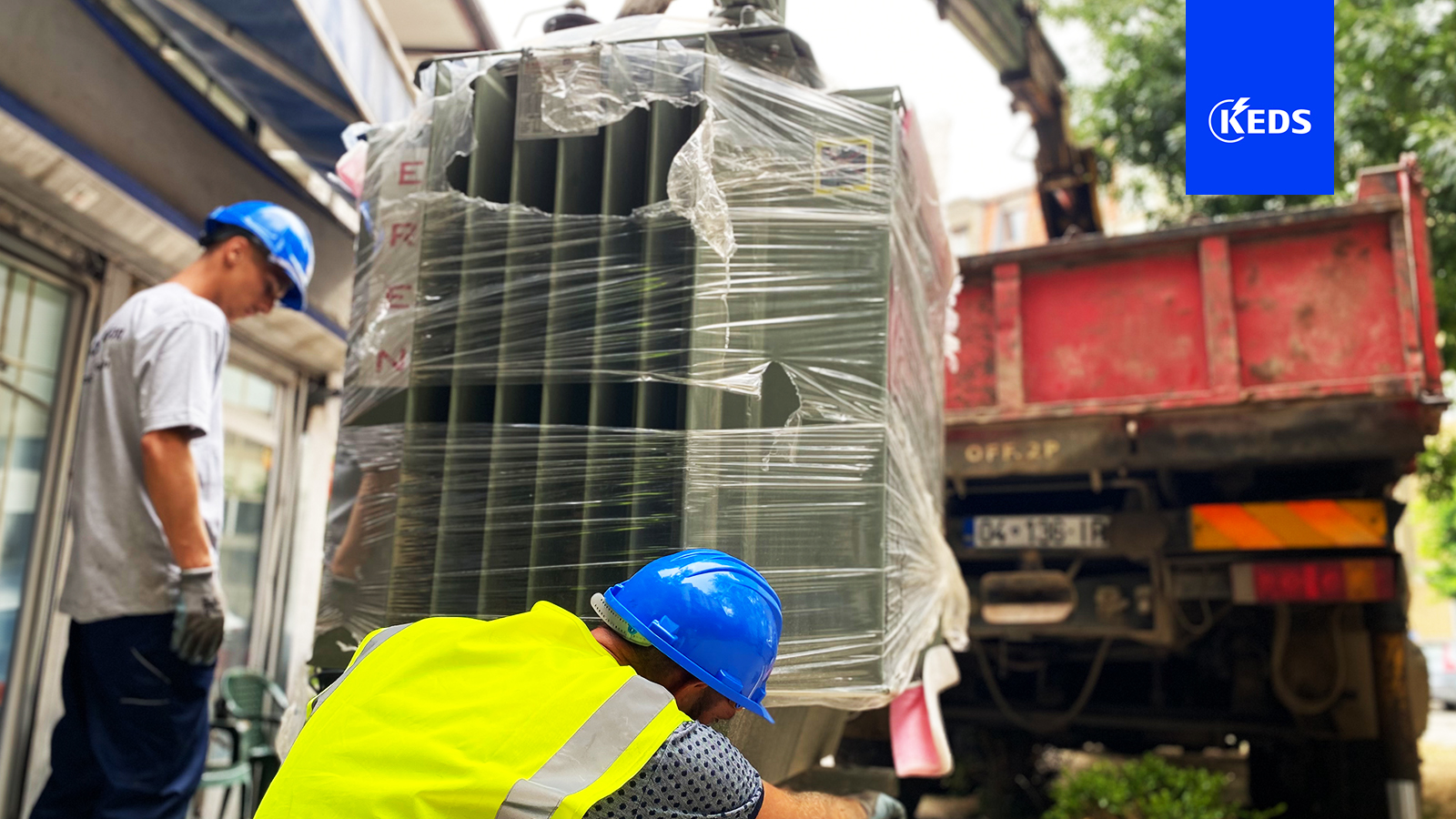 August 18, 2023
KEDS is building the network of the future in Ulpiana and Dardani in Pristina
KEDS started with massive investments in Ulpiana and Dardani in Pristina. There, network capacities are being doubled from 10 kV to 20 kV. In addition to the cables, the transformers are also being replaced in all feeders, which will double their capacity. So much larger transformers are being installed.
This project included a total of 27 km of underground line, 9.3 km long, 31 new transformers, and 40 tunnels. The investment is being made to cope with overloads, especially during the winter, and to create alternative feeders for consumers.
As the weather cools down, there are constant problems, as some of the consumers in these neighborhoods continue to heat with electricity during the winter, greatly increasing the load. KEDS is already making the solution for this.
Parallel to this, the creation of alternative lines will further increase the security of supply, since if there is a fault in one line, consumers are supplied from the other line and will not face interruptions.
Therefore, increasing the capacities and changing the cables there represents a long-term solution, valid for many decades to come.
The works in these neighborhoods are continuing with high intensity, at the Ulpiana, Dardania, and Kroi i Bardhë feeders, which will benefit nearly 50,000 residents of Pristina. The entire network is underground, compatible with the layout of the two most urbanized neighborhoods of the capital.
The investments in Ulpiana and Dardani are part of the mega-investment of KEDS in Prishtina, which started several years ago and aims to insert cables underground, double the capacities, i.e. the transition from 10 kV to 20 kV, and the creation of ring connections, where consumers will be supplied in case of any problem from alternative outlets.
These investments are a realization of the commitment of KEDS to be as close as possible to the citizens of Kosovo and to continuously improve services for them.