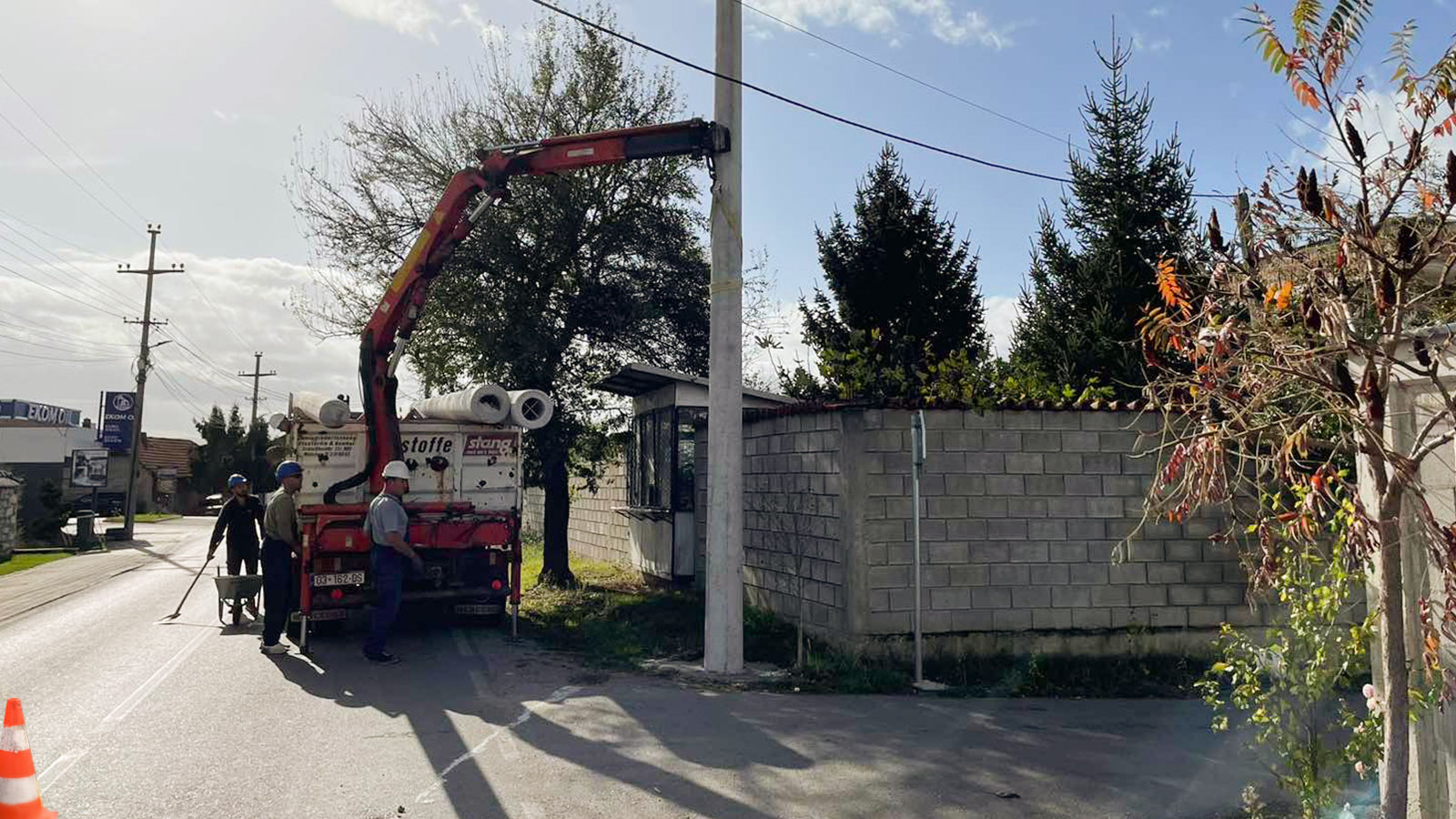 November 08, 2023
KEDS invested nearly two million euros in Deçan
KEDS is investing strongly in the municipality of Deçan. The company has 27 projects under implementation throughout this municipality. After their completion, over 10,000 residents of that area will benefit from the new electrical network.
This means that a significant part of the people of Deçan will have better quality services and greater security of supply. So, in Deçan, the modern electrical network is replacing the old one.
Specifically, KEDS has started implementing projects in the villages of Ratishë, Irzniq, Prokolluk, Gllogjan, Shllup, Pobergj and Dranoc.
It is about low voltage projects, where nearly 80 kilometers of the electrical network will be completely new. Of them, close to 6 km will be the underground network of low and medium voltage, while the overhead line of medium and low voltage will be the rest.
Currently, works are being carried out for the installation of electrical plants, concrete poles, electrical lines, and new transformers. Within this project, 1325 concrete poles and 18 new transformers are expected to be installed.
This capital project, which amounts to nearly two million euros, is part of the KEDS investment plan and is expected to be completed during the 2024-2025 period.
Preparations are also being made for the start of work in other villages of this municipality, such as Isniq, Upper Strellc, and Lower Strellc. The project in these villages starts in the first part of next year.