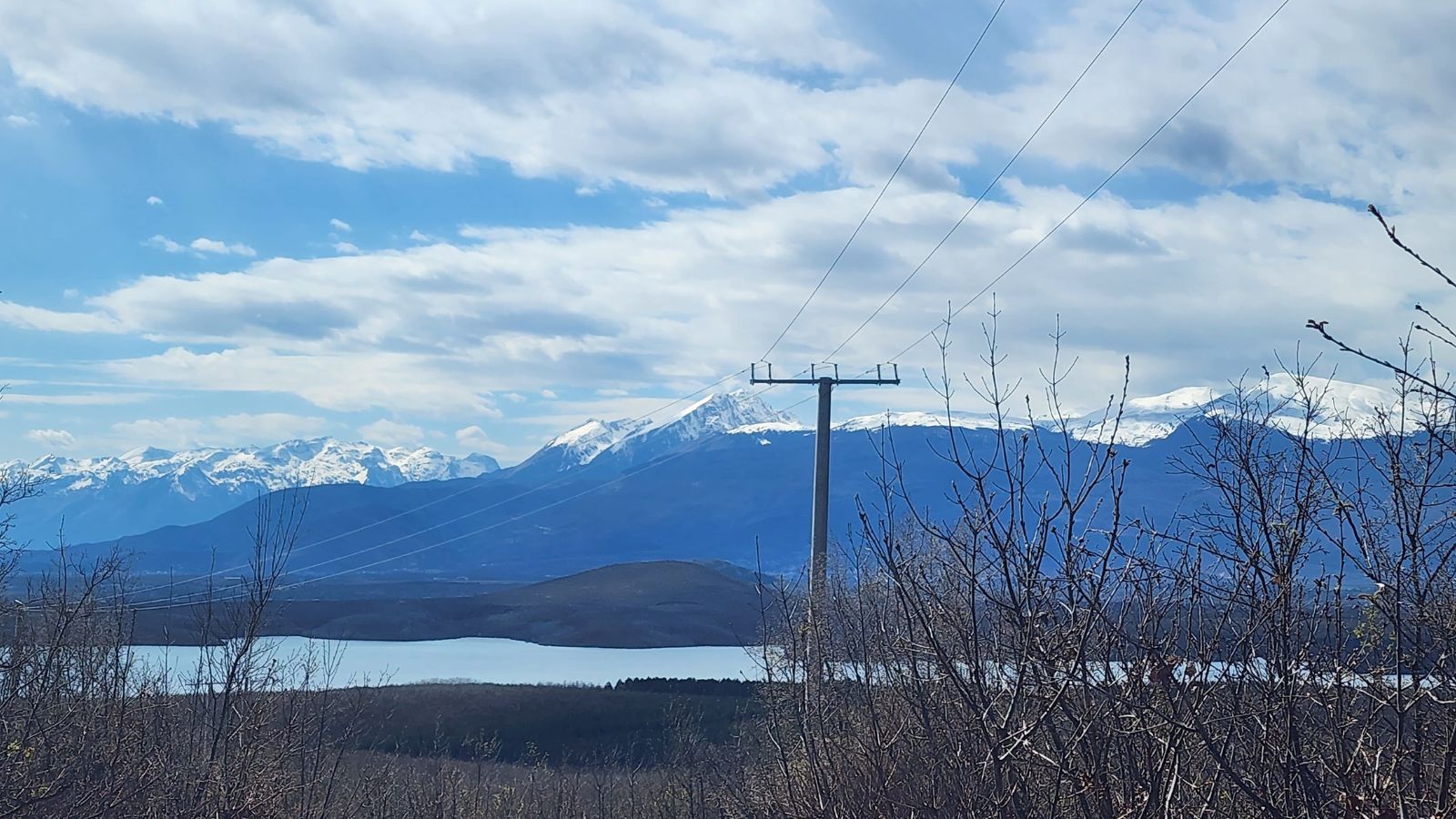 March 31, 2023
KEDS builds the new line over 60 km in Gjakova, benefiting around 10 thousand citizens
The feeder of Cermjan, which derives from the center of the city of Gjakova, goes in the direction of the mountain villages that branch off on one side in the direction of Deçan and on the other side in the direction of Klina, it has already been built almost completely new.
This project consists of three overhead lines - that of Cermjani, Beci, and Erenik. All three of these exits have merged into a single exit and end in the village of Kralan in Gjakova. This line is over 60 km long, while 24 km will be underground. In the underground line, along the Gjakovë-Prishtina highway, the basement and other elements have already been installed.
From there, there is a branch to Lugbunar, which is an overhead network, on the opposite side of the Gjakova Airport, which takes place in this village. Along this segment, 817 new concrete poles and new electrical conductors are already winding in a hilly-mountainous relief. A total of 36 substations are also being replaced.
The beauty of springtime in this part of Kosovo is enhanced by the new electrical infrastructure. This infrastructure continues through Cermjan along the Radoniq Lake in the direction of the villages that connect Gjakova with Deçan. The magnificence of this new infrastructure is enhanced by the highest peak of Kosovo that of Gjeravica, which is located in front of it, as it occupies the relief covered with snow at its height, a view which appears at the end of this line, which is among the longest in the country.
This major project, which is worth nearly two million euros, started in 2021 and will end soon. It benefits more than 2,400 consumers or about 10,000 citizens of that area, providing a stable network and a stable supply of electricity. In addition to this project, KEDS is simultaneously implementing other projects and investments throughout the territory of Kosovo.
KEDS is and remains committed to providing a stable electricity supply to all its customers.