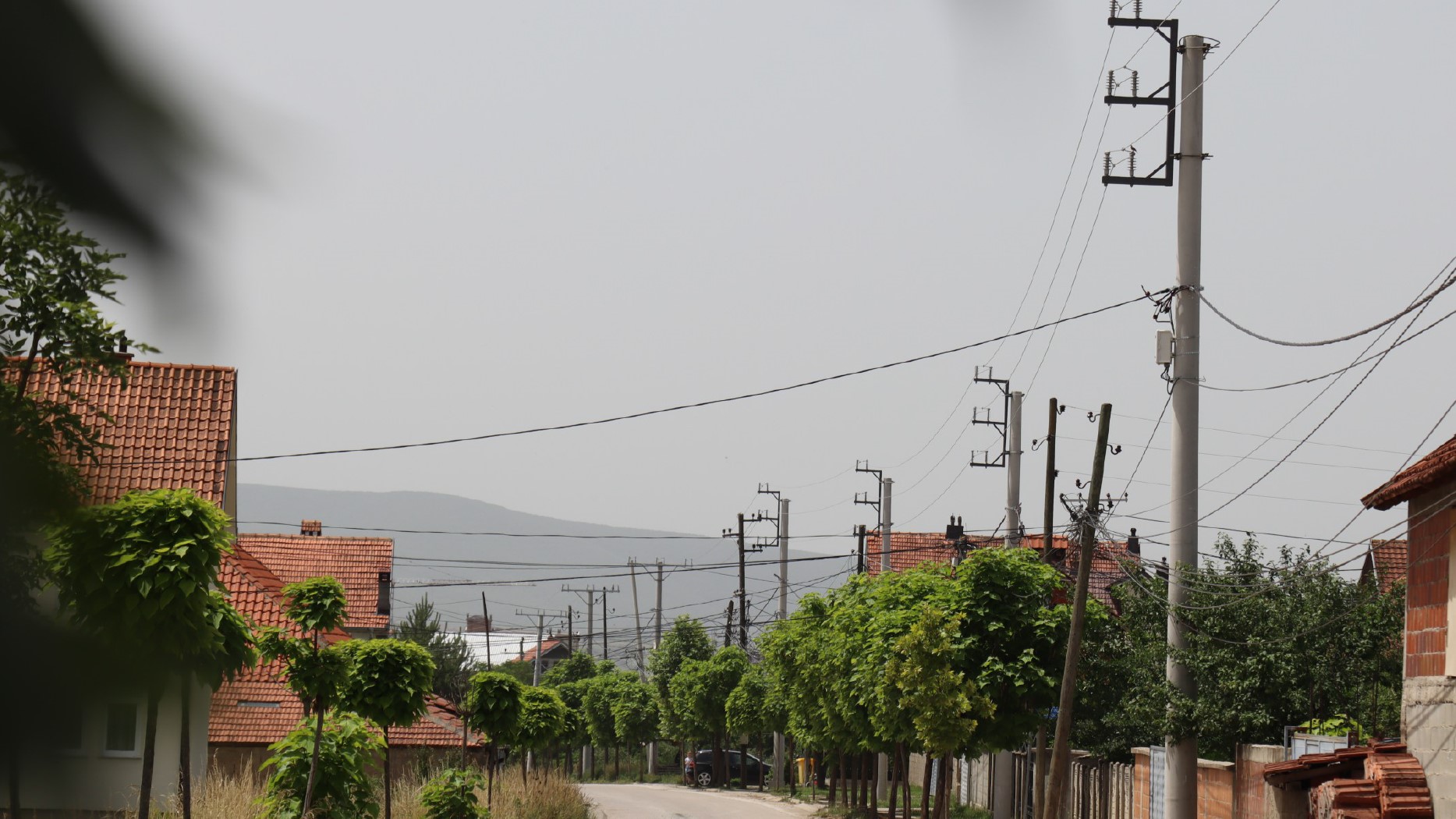 July 07, 2021
Investments of KEDS transform neighborhood Bahri Kuçi of Vushtrria
In the city of Vushtrri, an entire neighborhood has begun to transform. Located partly in the plain of Novosella, from where you can see the hills of Gorelak in the distance, this area is being solved once and for all with the supply of electricity. The electricity network that once passed through private fields and land, today is being carried along the road.
In Bahri Kuç of Vushtrri, KEDS is concluding investments in the electricity network, where the old wooden poles that were once placed by the residents themselves, today are being replaced with brand new concrete poles and cables that will increase security of supply and community safety.
The low and medium voltage line is becoming new, and to meet the demand for power supply, a substation has been installed there.
Previously, the residents of this neighborhood were in concern with low quality energy and due to the danger that threatened their children due to the poles, they were forced to send their children to school themselves.
A resident of this village, who has a workshop in his yard where he performs various works, shows how important such an investment by KEDS is for him.
I make different parts for agricultural machines. We have had a lot of power problems before. The current was very weak and sometimes the equipment stopped. Now, thanks to this investment of KEDS, the network as I see it is becoming new, a substation has been installed in the village and I do not believe that we will have a problem anymore, says Sheremet Ademi.
Meanwhile, Bajram Hyseni, shows how over the years in this area the construction of new houses has greatly increased, while KEDS investments have been eagerly awaited.
When I came out here 20 years ago, I was the last. After these years, hundreds of new homes have been built. When we got here, we as residents had ourselves brought the electricity and some poles. But later the problems appeared. Now, KEDS has made an extraordinary investment, everything has improved. It is doing such a good job that it seems a little unbelievable to us , concluded Hyseni.
These investments show the company's commitment to fulfilling its promises and determination to be as close as possible to the customer.