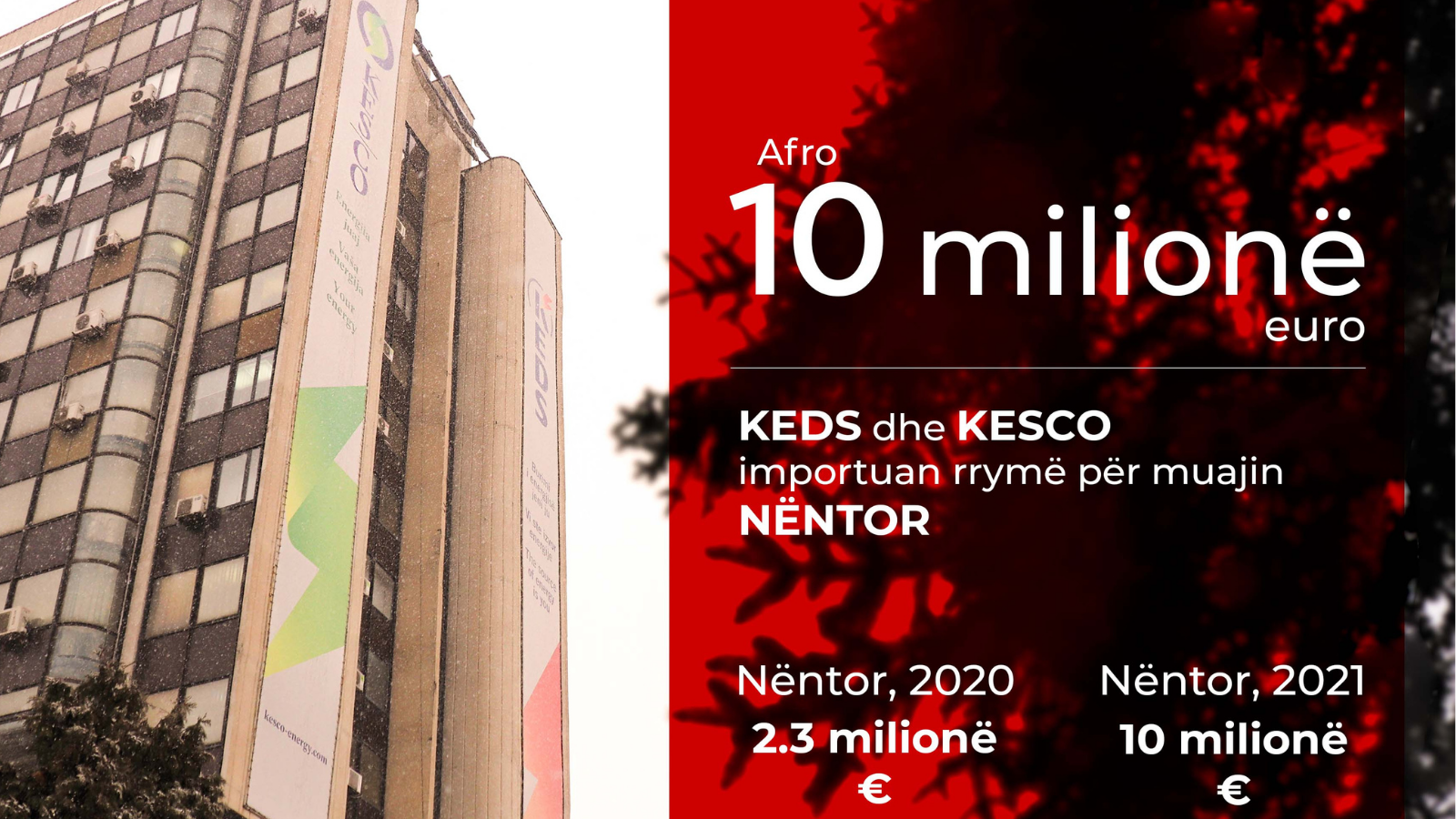 December 08, 2021
Electricity import cost about 10 million euro during November
The cost of electricity has risen due to its rising prices in the international market beyond any prediction. The prices have also affected the most developed countries in Europe. Dealing with high electricity import prices should make each of us reflect in the face of this crisis. All this so that their negative effect is felt as little as possible in the future.
Our calls for energy saving are done in order to ease the financial burden on our customers in the monthly bills in this period, but also in the future. On the other hand, now that the challenge of securing high-priced imports is becoming even greater for KEDS and KESCO, the call for savings and customer support along with the support of institutions is necessary.
It is known that to meet the demand for electricity, the import of electricity at certain hours has always been inevitable, but compared to last year, when the import price of electricity for November was 2.3 million €, this year this amount has increased up to € 10 million.
The rapid rise in import prices at this level was unpredictable by all policymakers. This very high amount is not even close to being predicted by anyone, inside and outside the borders, and has come as a result of many factors, the control of which is beyond our will and influence.
As temperatures drop below zero, the demand for energy imports will be even bigger. If we look at it from the other side, price trends, especially in peak times, are increasing.
Therefore, for the system to be able to cope overloads from many factors, be they due to unaffordable prices, or high electricity consumption, requires the attention and cooperation of all.