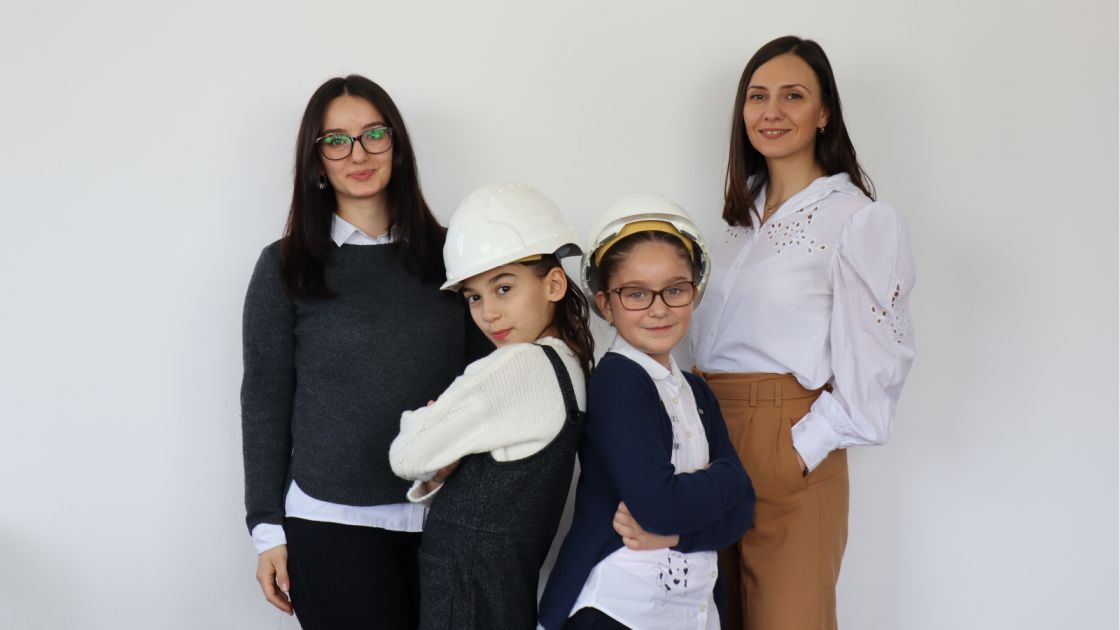 February 18, 2021
Introducing the engineering profession to girls
Almost a week after marking the International Day of Girls and Women in Science, we are marking another day that is as important as that of February 11th.
Today we introduced the engineering profession to two young girls. Known worldwide, this day is dedicated to girls, to push and motivate them to pursue the engineering profession that has historically been perceived to be for men.
In the first part of the interview, watch Bora curiously asking engineer Albina Mekuli about her profession and personal experience during her journey in this field.
One of the questions that the 9-year-old Bora wanted to know was if the engineer Albina Mekuli had any problem while studying and later on working in her profession? To this question the engineer answered:
When one has the willpower even the hardest job becomes easy.
She also added that the period of her studies was a tough one and there were only 5 girls who studied engineering in her group, but thanks to their dedication and hard work all of them managed to find jobs in their fileds of study.
Meanwhile, in Bora's other question about why Albina chose this specific profession, the engineer answered that since she was young she showed an interest in mathematics and other scientific fields and even her teachers stimulated her to study engineering.
For more watch the video that we have prepared for you.
In the second part of the interview, follow Morean as she talks to Sidorela, an Engineer at KEDS. Morea a distinguished girl asked questions about the engineering profession, sparking our curiosity as to what response we might receive from the Engineer.
Sidorela on the other hand has given meaningful and clear messages to the girls who want to follow her journey.
"...learn a lot and be curious and cooperate with one another"
Sidorela added, emphasizing that teamwork is extremely important to reap success not only in engineering but everywhere. KEDS continues to be the voice of girls and women not only within the company but also in the community. Our encouraging programs along with campaigns push girls to build the career and life they want. Girls are born and inclined to do whatever they want.